As always, Irrawaddy has issued the article: The Faces of Burma 2005. I used to read their "people of the year" article. But I was busy and forgot to visit there these days. Thanks to
Lwin Moe
's blog post, I reached there.
So, here it is.
The Faces of Burma 2005
.
One person surprised me from the list is "Kyaing Kyaing", Than Shwe's wife. So, according to this article, she is controlling Than shwe.
Links:
The Faces of Burma 2005
If you haven't seen previous years articles, here they are…
The people of 2004
Burma's Influential Figures
(2003)
By the way, Irrawaddy should keep a constant name for this
every-year-article
so that people can find it through search engine. I know the links coz I have these pages saved. If not, it would be hard to find.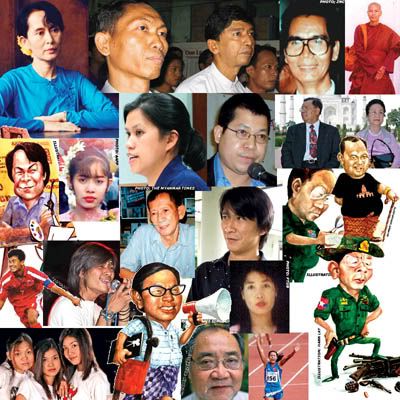 Technorati Tags:
Myanmar
,
Burma